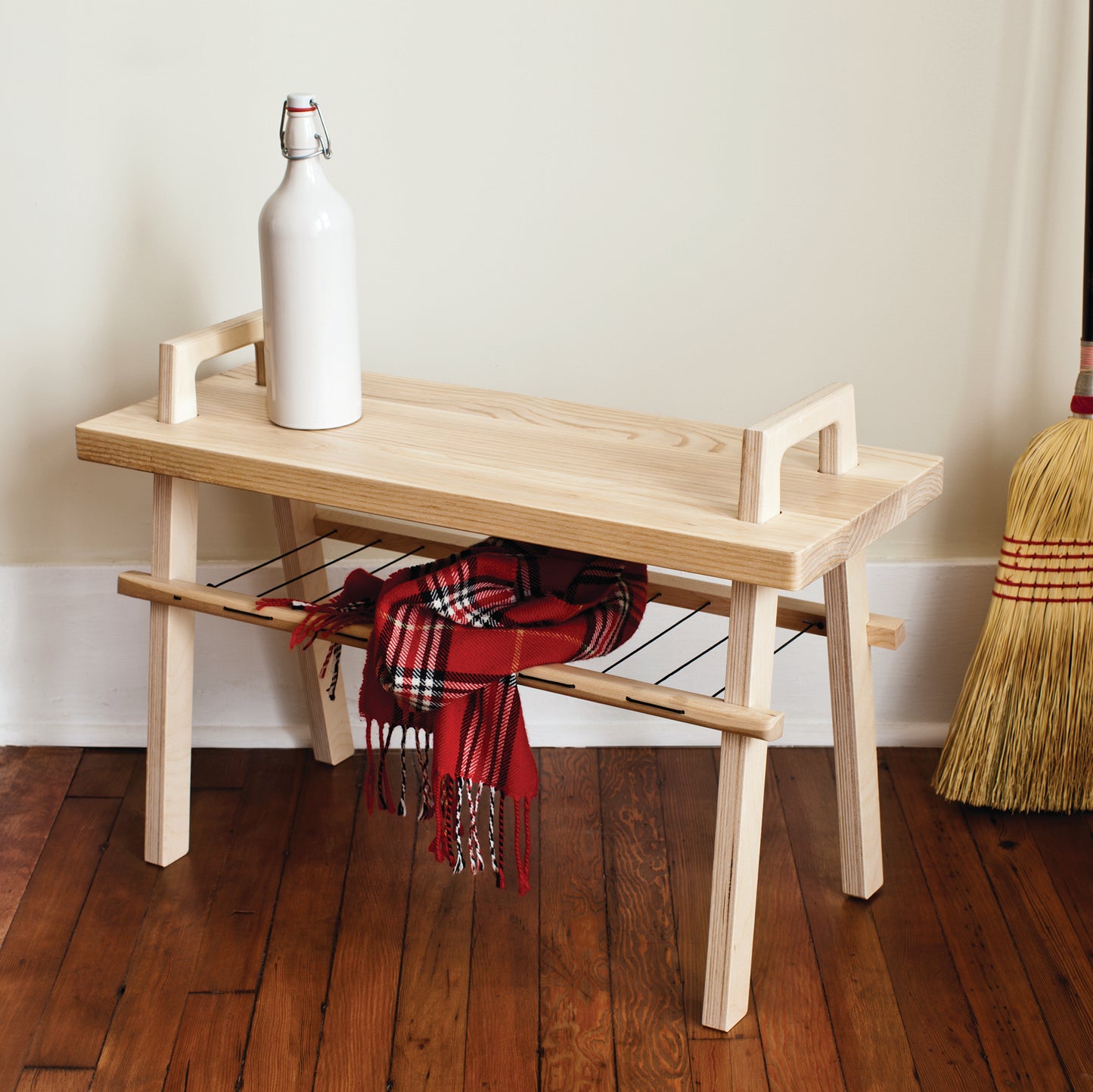 Sometimes, you really have to accept that what seemed a clever idea is just not viable.
It is something to design a product we really dig, it is another to sell it to people and expect them to really use it and enjoy it as you thought they would.
The B3 entryway bench is the first product we designed together, me and Jean. As I'm writing these lines, we've been selling it for more than 4 years and it has always slightly evolved.
Of course, for any body that would look at the various stage of this product's development, it would seem that the B3 as always been well…the B3! But the true story is, it has changed quite a while.
We have always wanted to ship it flat, so we could sell it pretty much everywhere. And we where right about this. Today, we've sold hundred of units, some of them as far as Australia. But this also meant that it would be assembled by the customer.
We do try to make everything that needs assembling a breeze to use and get together. Sometimes, a project will stay on a shelf for months just because we haven't found a way yet to make it as simple as it needs to be to go into production. For the B3 we wanted to push the design of it to try to have the handle appears like it would go through the seat almost magically, in one piece. We scratched our heads for a while and one evening, we found the solution: fit the bottom part trough the seat, slide the handle part into the bottom piece and lock it back in place. Here's a picture of this initial concept.
Now that's theory. In reality, wood moves. Even Baltic ply. It swells and contract. So as much well intentioned as we were, it appeared very difficult to have a fit tight enough to make the bench solid but easy enough to slide the separate parts in the seat so that one wouldn't need to hammer it in place. And boy did we try! Every adjustment made to the jig for routing the seat opening, everything we tried, be it a shim, a clip, nothing would do: we could never get the same perfect fit that we were looking for for every bench. Repeatability was not good. At all. Keep in mind this is different from a bench that would be assemble by a skilled cabinet maker using traditional japanese lock joints: our product needed to be assembled by anybody. It would also be used a seat everyday and needed to offer something reliable.
We had no choice but to move on and try to simplify the assembly. Instead of the locking handle, we figured each leg could be one part and just be press fit into the seat. There was a period of time though where the two mechanical concepts were still alive. In order to distinguish them, we decided to name them by their number of parts. The locking handle concept had 5 parts, the press fit concept 3, so there you go: the bench with 5 parts became the B5 and the bench with 3 parts the B3.
The B3 bench with press fit legs. At the time, we thought about proposing a painted seat. We soon decided it was a better idea to paint the legs. 
The funny thing is, we later moved on to split the legs in two parts (the handle, the part over the seat, and the leg, under the seat) so we could fix everything together with bolts. We were back to a five parts bench! But this time, it kept its name and it is still know as the B3 bench today!
That's it's for the name folks!
---
← Older post Newer post →